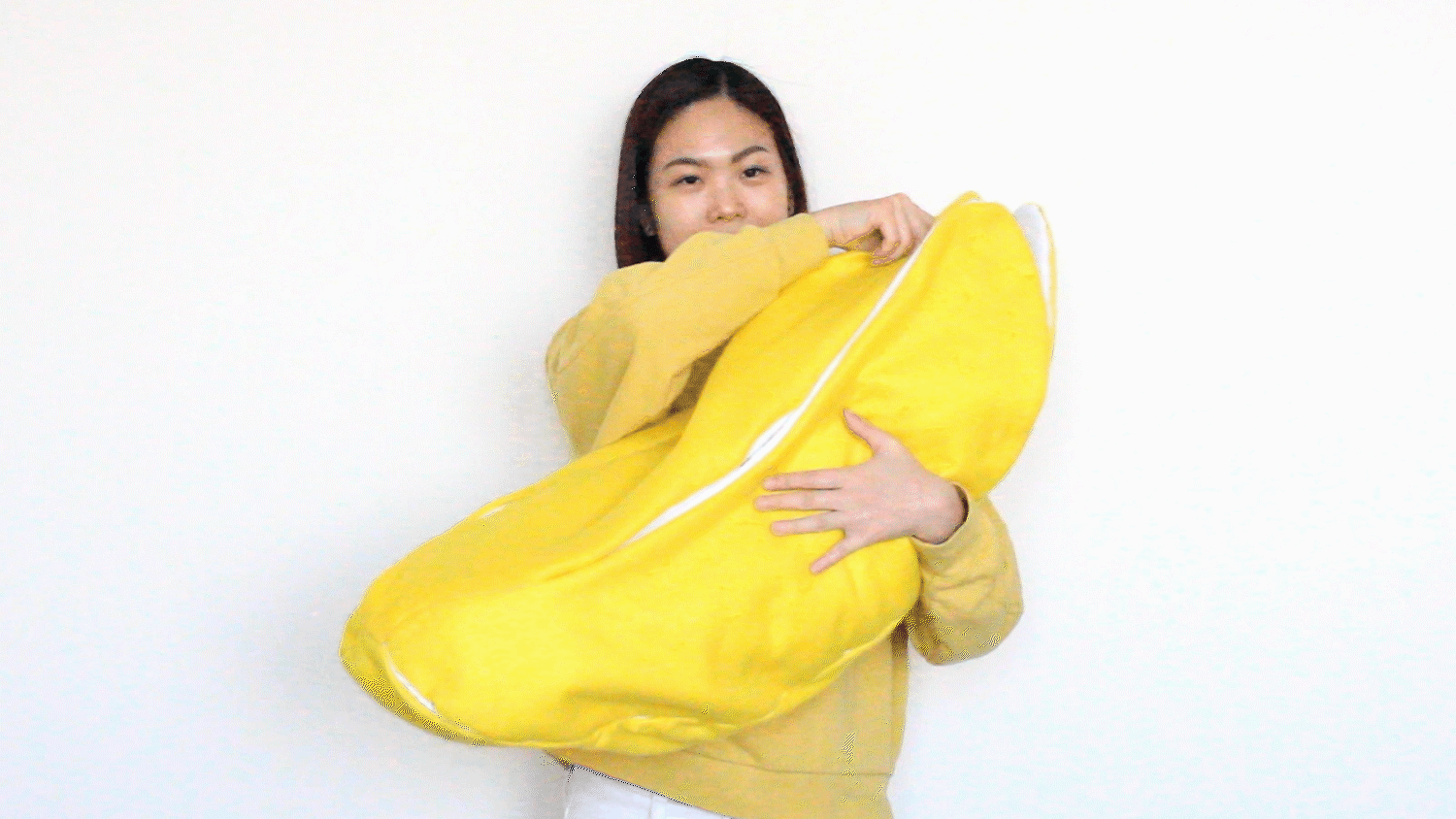 Challenge
How can we deliver a meaningful message through playful interactions?
Ideation
I looked back at this other project I created - a 2 by 8 inches reversible banana toy made of fiber fill and felt with magnets attached on the tip of two peels and the banana meat. I thought, how would a banana feel being peeled? It must be painful and hence I thought why not installed a speaker in the banana and made it scream as you peel it.
Meanwhile, the action of peeling a banana, a phallic fruit, is often considered as sensual and intimate. Therefore, I also wanted to create another scenario where it would say something sexual when being peeled.
Iteration I
I realized that I want my project to not only capture both sentiments but also deliver a story relevant to a banana, whether it is literal or symbolic. A parallel could be made between the act of peeling a banana and undressing someone. I could use my own troublesome dating life in NYC as a storytelling inspiration and have it being told through the banana. Through peeling and unpeeling, the story would become more intimate and erotic.